Reflecting on 2018 and looking to 2019
I hope you all had a very Merry Christmas and wish you a Happy New Year.
Well for Charlie Waite Photography, 2018 has been another bumper to bumper year with photographic forrays in Andalucia, Scotland, Venice, Holland, Tuscany, Switzerland, Berlin and back to Andalucia; a number of lectures spread around the UK for camera clubs and The Arts' Societies and putting together my first e-book, 'Behind the Photograph' has been hard work but worth every minute.
Delighted to see a little piece of Dorset at the giant St George's Hopsital in Tooting ward in the form of large backlit wall image which I hope might lift the morale of staff and patients as they engage with it.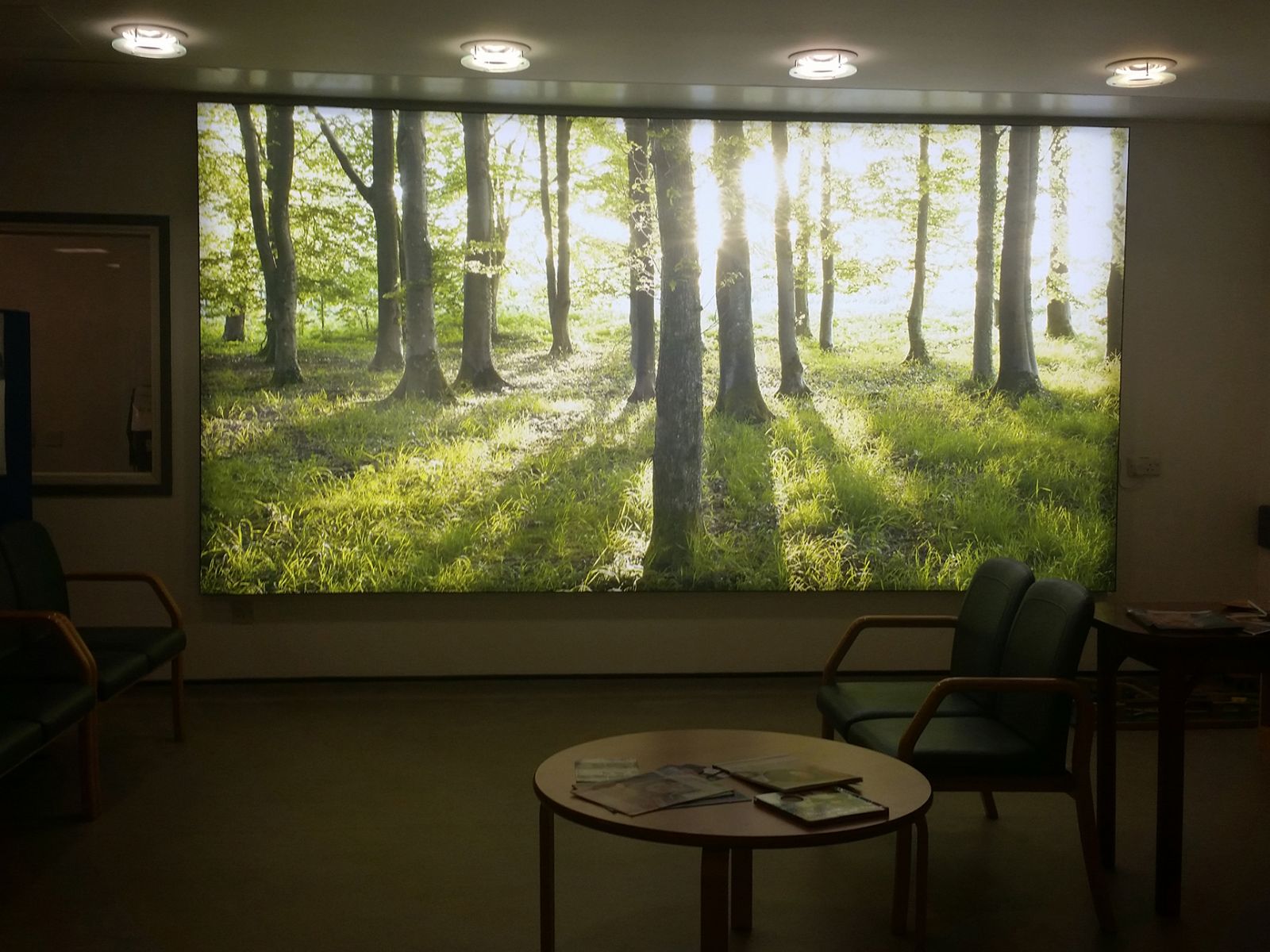 Thank you to Henry Marsh for commissioning this work.
I feel as if family and friends have accompanied me in 2018 on my travels and everyday activities certainly in mind and Spirit if not being. Creating 'Behind the Photograph' brought many happy memories of discovering some very special places with my dear Mum. Ever patient, encouraging and accepting, she was stalwart in her support and for that, I will always be grateful. She was also an excellent navigator!
My Father was certainly in my mind's eye with 2018 falling as the centinary year for the Berlin Airlift for which he had a key role as designer and organiser. He is remembered for never being without his slide rule calculating loads and timings for the airlift.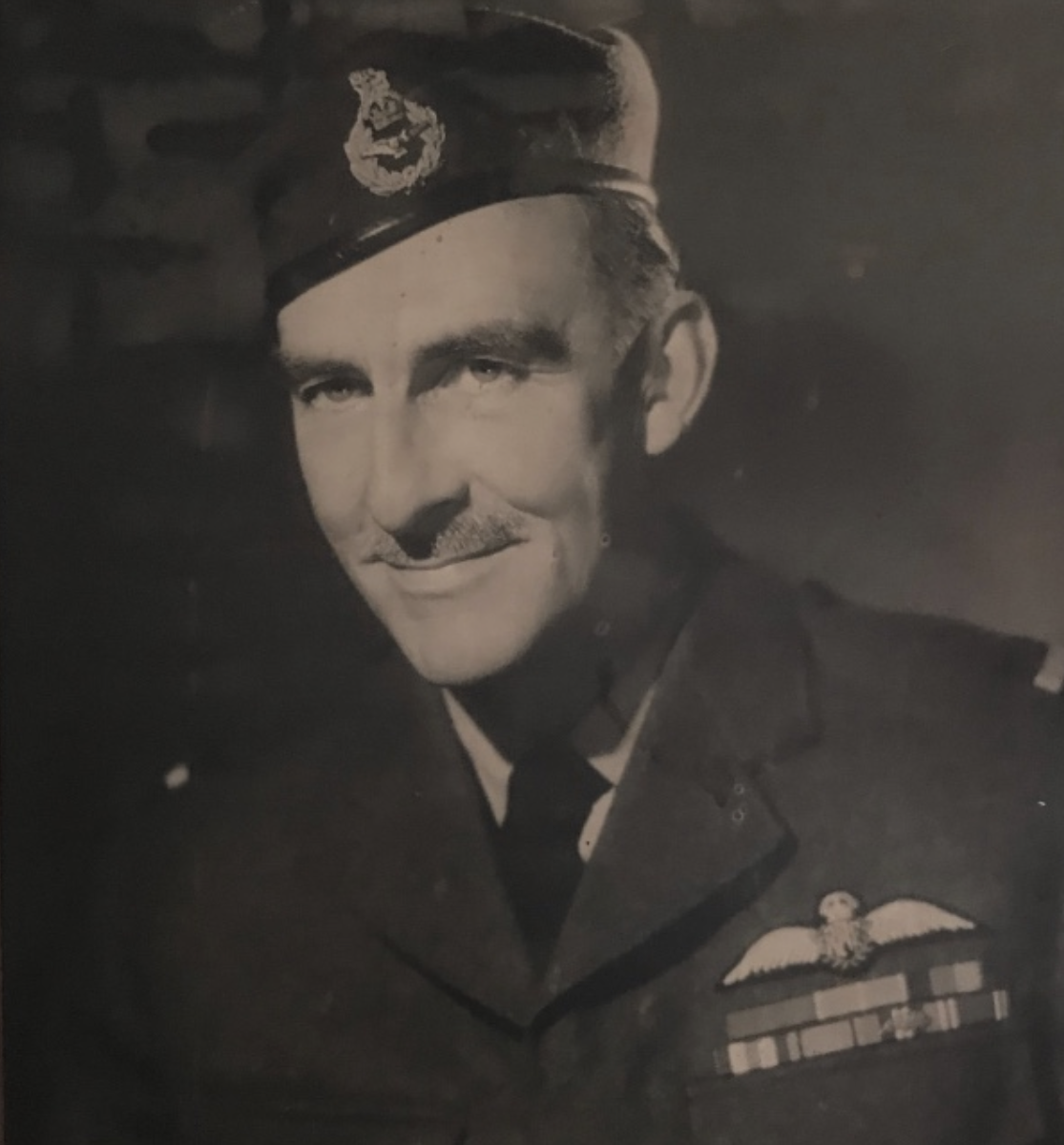 My sister, Jo, was instrumental in proof reading 'Behind the Photograph' or BTP as it has become fondly known and I owe her by now, copious amounts of her favourite cake!
I have huge pride in Light & Land reaching 25 years and some super interesting statistics have come to light thanks to dear Phil Malpas who has led his 100th tour with us last year.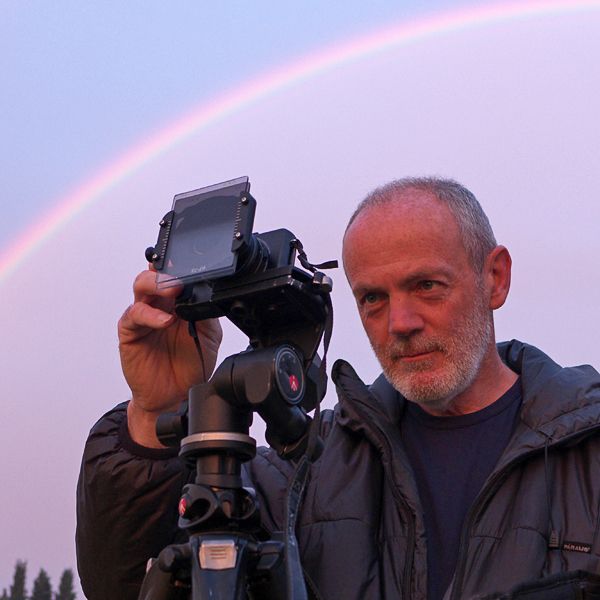 Take-a-View or UK Landscape Photographer of the Year (LPOTY) as it is more commonly known, has enjoyed it's 12th year culminating in a breathtaking exhibition at London Waterloo showcasing all that is best about the United Kingdom through award winning photographs.
I cannot praise those award winners, runners up and everyone that has entered over the year enough. It really is a community of very many photographers who have come together to inadvertently promote a small but significant part of our planet through their craft. I am never complacent and always inspired by the entries that we have year on year and they remind me why I relish returning home from my travels and what keeps me grounded and thankful for our wonderful UK landscape.
The key is that everyone has a story to tell and will it be your image in 2019 that will be featured in widespread international media with the finale at our London exhibition?
2019 promises some exciting things.
I look forward to following the tour of the 2018 LPOTY Awards in no less than 10 mainline train stations arcross the UK. It does enable people to truly engage with the Awards in a physical way with the displays being more accessible. I will be spending time at some of these statiosn to talk to visitors and guide them around the images on site.
We wlll be bringing out Behind the Photograph in print in the summer which I hope will satisfy those, who like myself, appreciate the value of the print and the whole process of promoting the beauty of our landscape through print. Watch this space.
Latest Landscape Photographer of the Year book - Collection 12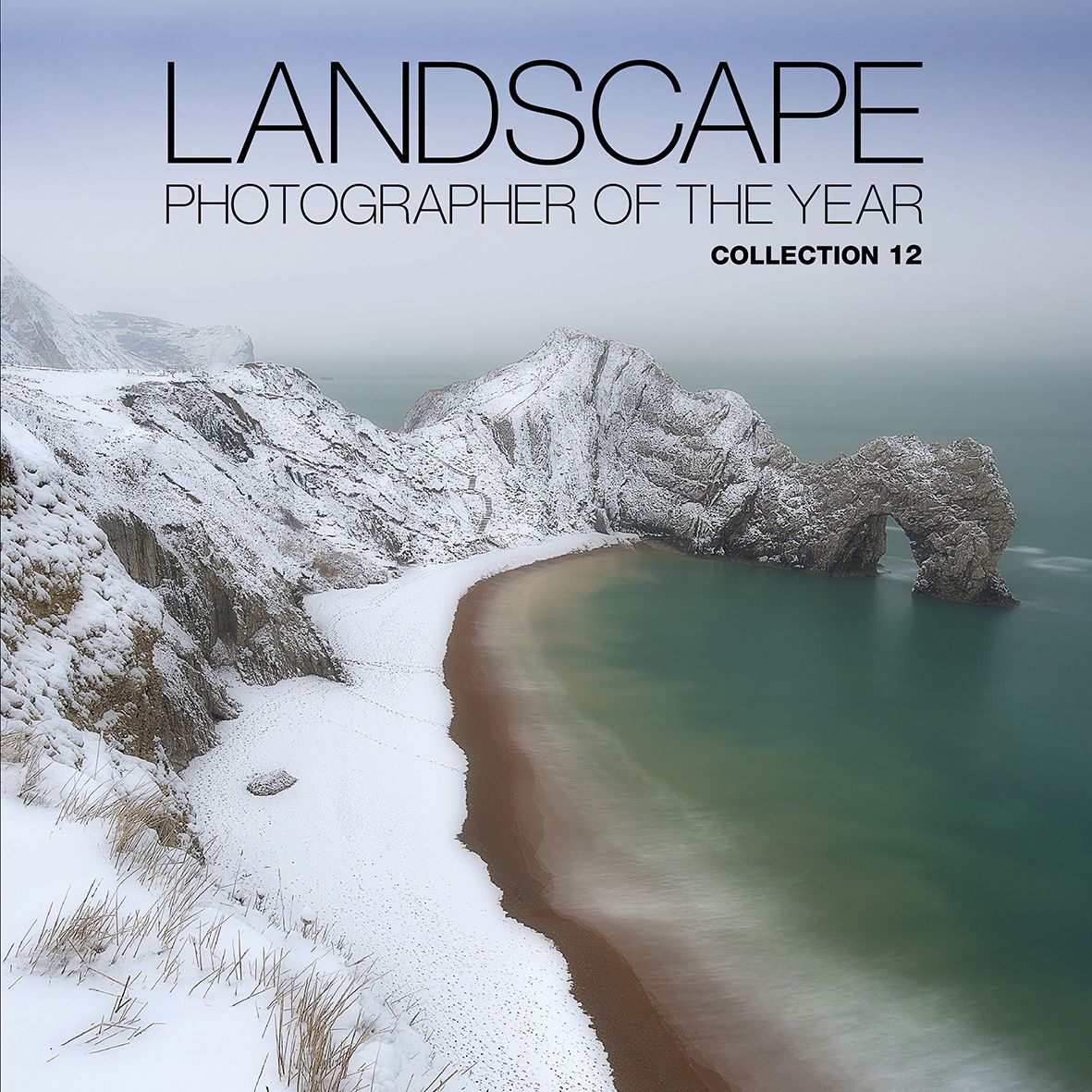 Leading articles in mainstream media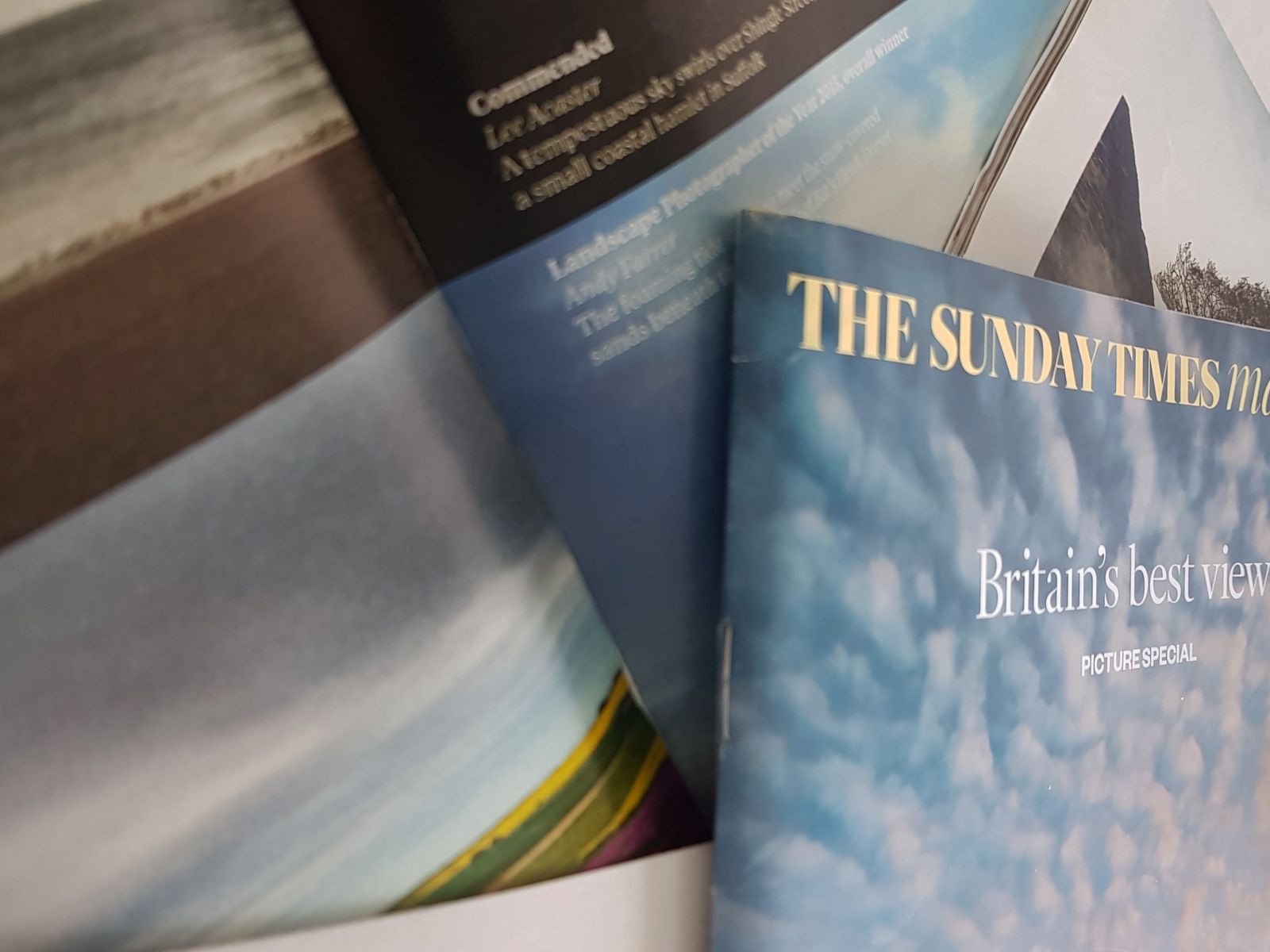 2018 Exhibition at London Waterloo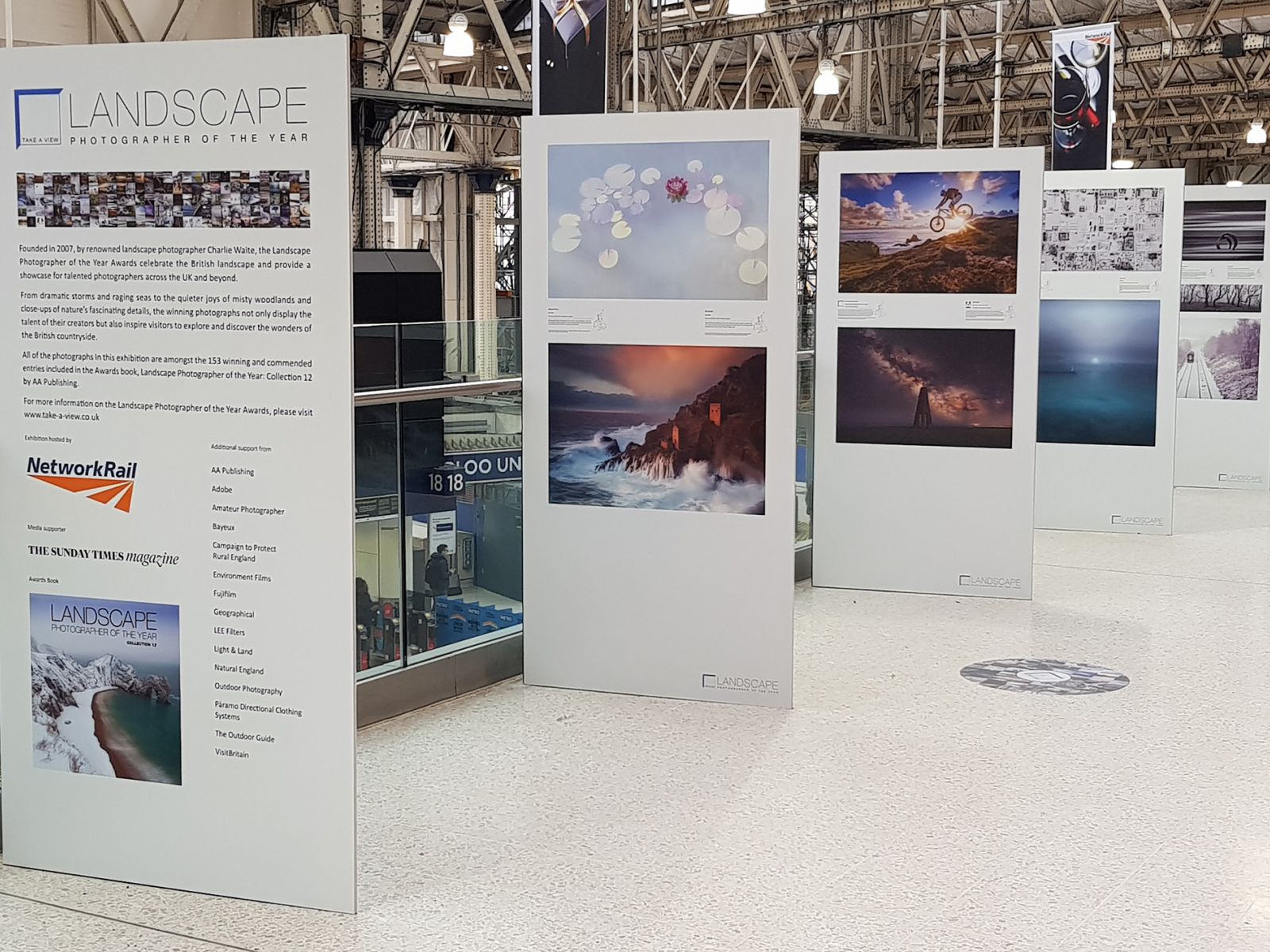 Overall Winner of UK Landscape Photographer of the Year 2018 - Pete Rowbottom - image of Ice Spikes, Glencoe, Scotland.
Overall Winner of Young Landscape Photographer of the Year 2018 - Josef Fitzgerald Patrick - image of Land's End, Cornwall, England.