Its a pleasure to be back at Bangwallop in Salcombe. A great gallery that promotes photography and does it well. A fantastic light energetic space with a great vibe.
Charlie has been invited by Owner, Lorna Yabsley, to exhibit some of his work from Silent Exchange (National Theatre, London) along with some new images during an exhibition which will run until the end of July 2015.
Based in the heart of Salcombe's traditional boat-building area. The waterside industrial building has been transformed spanning 2,000 square feet encompassing a gallery, coffee and drinks bar and 3 studios dedicated solely to the art of photography.
The gallery showcases the work of internationally acclaimed photographic artists as well as providing a backdrop for emerging photographers.
Opening Hours:
Monday to Friday 9am to 5.30pm (9am to 6pm in Summer Holidays)
Saturday 9am to 5.30pm (9am to 6pm in Summer Holidays)
Sunday 11am to 4pm (9am to 6pm in Summer Holidays)
(Closed on Sundays November to March)
Location Details
Salcombe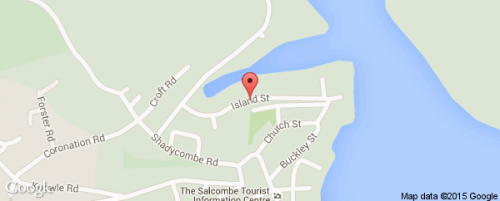 Website
http://www.bangwallop.co.uk/Charlie-Waite/
Address
Bang Wallop
2 Island Square
Island Street
Salcombe
TQ8 8DP
Phone
+44 (0)1548 843100
Email