The Photography Show 2017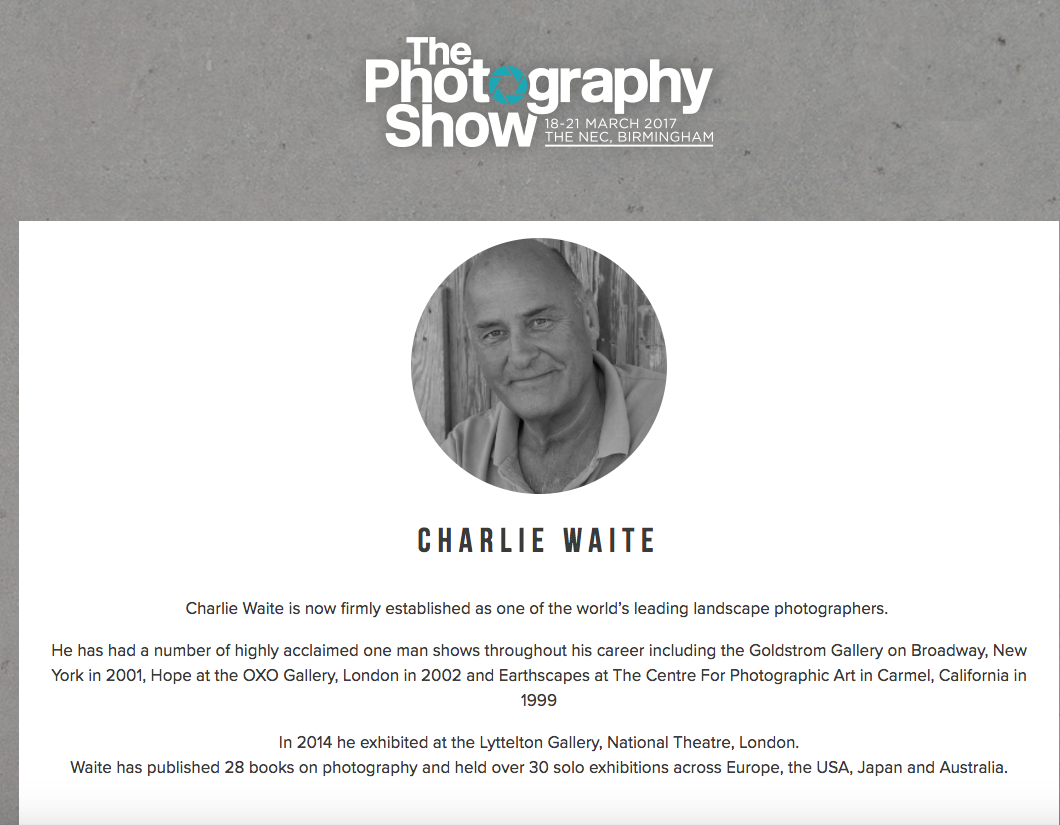 I'm pleased to say that I'll be speaking at the 2017 Photography show in Birmingham and the end of the month. It's a great chance to catch up with old pals and meet new and I very much look forward to meeting some of you then.
I've donated a print ( Valensole II), an old favourite of mine captured in Provence. I hope that sales of raffle tickets will help raise money for The Disabled Photographers Society. Raffle tickets are available to buy on the DPS stand H121 for £1 each- such a great cause. If you can't make the show then you can buy tickets online herehttp://www.agich.com/v/shop/c12-raffle/2892728604-c12-raffle-ticket
Many thanks to the PAGB for featuring this on the front of their recent e-news and all those who support the DPS.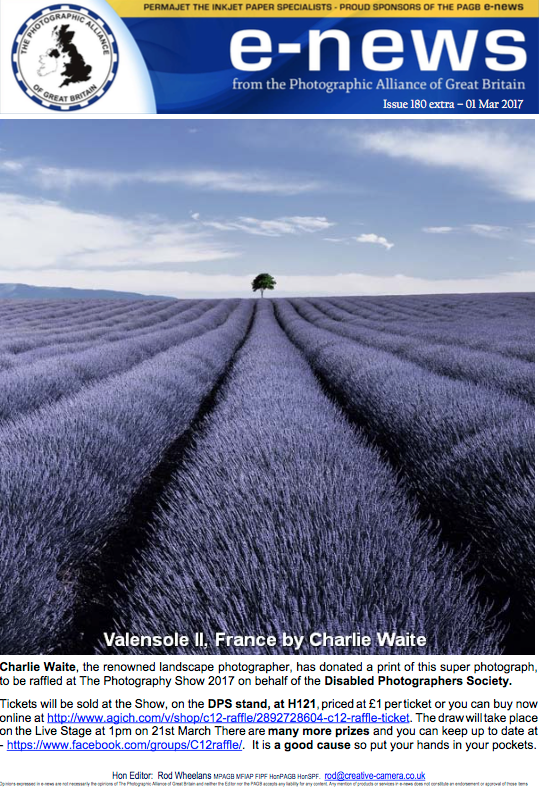 As well as my appearances in the Lecture Theatre, ( see below) I will also be speaking at the following stands on Monday 20th and Tuesday 21st…
Snapper Stuff 10am ( Monday and Tuesday) and 3pm Tuesday only.
Hasselblad 3pm Monday
Fotospeed 13.00 Monday, 12.30 pm Tuesday